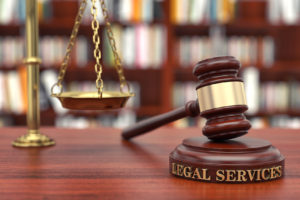 You got blindsided by an accident – now what?
The first step is to reach out to a personal injury lawyer. Personal injury cases can be overwhelming, especially for people dealing with lawyers for the first time.
The average compensation for a personal injury settlement is a little over $50,000. With so much money at stake, you want to feel confident that you've found a lawyer you can trust.
If you want to find a reliable lawyer who can get you the compensation you deserve, you're going to have to ask the tough questions.
There are a lot of options when hiring law firms in Nashville TN to defend you in a personal injury case. To find the best make sure you ask these 7 questions. Read on to learn more.
1. What types of personal injury cases do you cover?
You've done your research. You did a Google search on law firms in Nashville TN and found plenty of lawyers ready to take your case.
On the surface, you'd think that any personal injury lawyer can handle your case. That's not necessarily true.
There are several different areas of expertise for personal injury lawyers. Types of cases include slip and fall, car accidents, assault and battery, and even defamation.
Ask your attorney whether or not they have experience handling similar cases to yours. It's crucial to find a lawyer that has a track record of success handling your type of personal injury.
Don't trust lawyers based on their title. The title "personal injury lawyer" can be deceiving. You need to understand their area of expertise to make sure your lawyer is a good fit.
2. Who will I be dealing with?
Now that you've found a good law firm it's time to find out more about the team.
Many clients find it frustrating when they're pawned off onto another part of the team. That's especially true when they had expectations of working with somebody else.
In order to have a good client attorney relationship, it's important to set the right expectations up front. Make sure you ask specific questions about the team and who you will be dealing with on a regular basis.
You should also ask questions about how to communicate – whether it's via phone, email or in person.
Lawyers can be busy. Don't feel neglected by your personal injury team. Instead, find out what your communication will be like in advance.
3. What's your license history?
It's hard to know whether or not your personal injury lawyer is trustworthy.
They may say all the right things, have the best advertisements, and the best rates in town. That means nothing if they aren't a respectable attorney.
One way to dig into your lawyer's history is to ask about their law license. You can ask how long they have had a license to better understand their work experience.
You can also dig into their license history to find out if they've ever run into any trouble. Ask your lawyer if they've ever had their license suspended or revoked. If they have, it's probably time to find a new lawyer.
There are plenty of law firms in Nashville TN. Don't fall for the wrong one by avoiding the hard questions.
4. Do you have reviews or testimonials?
Experience is a great thing to look for in a personal injury lawyer. But what kind of experience does your lawyer have?
Ask your lawyer if they have any good reviews or testimonials. This is a great way to weed out personal injury lawyers without a track record of success.
Most personal injury lawyers can provide you with solid testimonials from both peers and clients. Peer reviews are a good resource because they show that your lawyer is respected by their community of legal professionals.
Good client testimonials show that your lawyer hasn't left upset clients in their wake. Rather, they've proven their ability to win cases and do so in a professional manner.
The best Nashville TN law firms have a wealth of positive testimonials. Do your digging to make sure your lawyer has a reputation you can trust.
5. How long do your cases take to settle?
Are you expecting a quick settlement? You might need to temper your expectations.
Personal injury cases take a long time. There are a variety of factors that come into play in regards to timeline.
Cases can take longer depending on legal issues, the money at stake, and if the case goes to trial. It's typical for cases to take at least one year from the date of filing until the final verdict.
Remember, the fastest lawyer isn't necessarily the best lawyer. You should ask your lawyer how long similar cases have taken to get an idea of your cases timeline.
6. Do you work for insurance companies?
You want your lawyer to work for you – not the insurance companies.
Insurance companies will do everything they can to reward themselves during a personal injury case. That can leave a big conflict of interest if your lawyer works with an insurance company too.
You're already up against insurance providers and defendants. You should hire the best personal injury law firms in Nashville TN that will stand up for you and not big insurance.
7. How much is your fee?
You might want to ask how much your lawyer charges before you even take a case. Unfortunately, getting a bottom line is not that simple.
Personal injury lawyers charge a percentage of the settlement. They work on a contingency basis. That means you won't be charged unless you win your case.
Once you win, your lawyer will collect their fee based on your settlement amount. Typically, personal injury law firms in Nashville TN charge around 33 percent of the settlement.
If that percentage is way more (or less) you might want to consider another lawyer.
The Best Law Firms in Nashville TN
You want to get the most out of your settlement. It's important to ask your prospective lawyer the tough questions in advance.
Are you looking for a personal injury lawyer in Nashville? We're here for you.
Our team can handle a range of cases and will fight to make sure you get the settlement you deserve. Contact us today to learn more about how we have successfully recovered over $50 million in compensation for our injured clients.