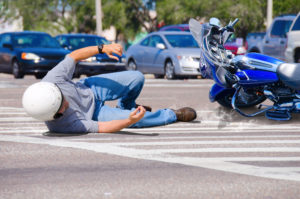 How do you know if you need a motorcycle accident attorney?
There are many risks and rewards that come with riding. Riding gives you the ultimate freedom on the road. There's a camaraderie among riders that you can't find anywhere else.
Yet, motorcycle accidents are one of the unavoidable risks of enjoying the freedom that riding gives. The National Highway Traffic Safety Administration (NHTSA) reported 88,000 motorcycle injuries in 2015.
The average cost of a non-fatal accident ranges from $2500 to $1.4 million. The average cost of a fatal accident is $1.2 million
How do you know what your rights are in the event of an accident? What can you do to protect yourself and your family?
That's where an experienced motorcycle accident attorney can help. Read on to see how an attorney can help protect you.
When In Doubt, Consult an Attorney
Getting into any kind of accident can be scary. This is especially true for a motorcycle accident.
Do you know exactly what you need to do to protect yourself in the event of an accident? If the answer is no, you should consult an attorney right away.
Right after an accident happens, people go through many emotions. Shock, anxiety, and anger are a few common ones.
In the middle of that chaos, it's important to keep a clear mind. You could unknowingly sign a document that revokes certain rights to compensation.
Even if you're not sure, you should consult with an experienced motorcycle accident attorney.
You Still Have Rights
There's an assumption that if there's an accident involving a motorcycle, it's the rider's fault. If there's an injury and the rider wasn't wearing a helmet, then the rider "got what they deserved."
These harsh perceptions couldn't be further from the truth. The truth is that there are many causes of motorcycle accidents.
There might have been debris on the road. Maybe a driver didn't see you. Or maybe someone cut you off or stopped short, which gave you little time to react.
An experienced motorcycle accident attorney will work with you to determine what your rights are.
Tennessee Has a Short Statute of Limitations
The statute of limitations is the maximum time allowed to file suit after an incident occurred. Most states allow for 2-3 years to file suit.
In Tennessee, you only have one year. It could be even shorter if you have a potential claim against the State of Tennessee or a municipality.
It takes time for an attorney to gather the facts and build a case on your behalf. They have to gather and examine your medical records and police reports. They must also prepare for either a settlement or trial.
The sooner you consult with an attorney, the better.
Do You Want to Deal with Your Insurance Company?
Let's talk about a little-known fact about insurance companies. They don't really have your best interests at heart.
It's the job of the insurance adjuster to settle the claim for as little as possible. They may try to blame you for the accident or make an offer that's shockingly low. They may even refuse to make a settlement offer in the first place.
It's unlikely that you have the same amount of time and financial resources that an insurance company has. This is why it's worth it for you to hire an attorney to work on your behalf.
A good attorney already knows the tactics an insurance company will use to avoid paying the true value of your case. They can negotiate a higher settlement and help you recover more.
An Attorney Will Help You Look at All of Your Options
Have you ever heard the saying "You don't know what you don't know?" That applies to motorcycle injury law.
For example, did you know that you could potentially have a claim against a motorcycle manufacturer? You might be able to file suit against a municipality if they failed to maintain the roads.
The point is that you may have more options available than you think you do.
A seasoned motorcycle injury lawyer will examine your case and look at the options with you. They'll help you to understand the pros and cons of each option and guide you take the best course of action.
They'll also help you prove liability, which is key to winning any settlement.
It's Up to You to Prove Liability
In most personal injury cases, it's up to you to prove that someone else caused the accident.
Proving liability is easier said than done. Even if you think you have a clear case, it's not always that easy.
Insurance adjusters and defense attorneys will do everything they can to prove that you were responsible for the accident. That's why it's incredibly important to have a competent and experienced motorcycle accident attorney by your side.
Potential for Financial Losses
Recovering funds as the result of a motorcycle accident can be an exhausting process. You have to negotiate with your insurance company to pay its fair share and recover costs from those at fault of the accident.
You might be leaving money on the table simply because you don't know what your rights are.
An experienced attorney will work on your behalf and take away the stress of the process so you can focus on recovery.
Also, if your case goes to trial and you lose, there may be other costs you weren't expecting. These additional costs could be devastating to your financial future.
You'll be able to anticipate and prepare for all of that with your attorney's help.
What to Know When Hiring a Motorcycle Accident Attorney
When hiring a motorcycle accident attorney, it's important to understand that your situation is unique. You'll want to hire an attorney with experience in handling motorcycle injury cases.
At Keith Williams Law Group, we've successfully recovered over $15 million for motorcycle accident victims. Our experienced team of attorneys helps people in Middle Tennessee, with offices in Nashville and Lebanon.
Contact us today for a free consultation.