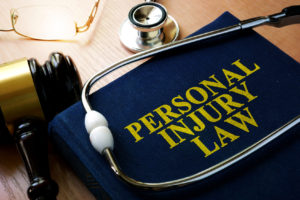 Studies show that there are approximately 31 million people hurt each year due to legal personal injuries.
These are injuries that can be expensive on one hand, and physically and emotionally life-altering on another hand. Regardless of what sort of personal injury case you're enduring, just know that there's help.
Whether you were bitten by a dog or struck by another car while driving, you'll need to learn how to hire a personal injury lawyer in Nashville that can serve you.
Let's dive in below so that you have the legal help that you deserve.
Things To Know About Hiring A Personal Injury Lawyer In Nashville
Since personal injury cases are costly and detailed, it's necessary that you do what you can to bring on a skilled and dedicated professional.
The last thing you'd want to do is add insult to injury. There's no need to endure injuries and not holding the other person accountable.
If you've never had to bring in a personal injury lawyer in Nashville, use these seven critical steps to get you started.
#1: Schedule A Meeting With A Personal Injury Lawyer In Nashville Quickly After Getting Hurt
A consultation is your first step when you need to reach out to a personal injury lawyer to have a consultation.
Never worry about this, because personal injury consultations should always be free.
If any personal injury lawyer is charging you for a consultation, look elsewhere.
During the consultation, you and your lawyer will get a feel for each other. You will explain the situation and what exactly occurred.
Look for your lawyer to take notes and ask very specific questions related to how the personal injury incident occurred.
Usually, a personal injury lawyer will have a questionnaire related to your specific type of injury. Sometimes, a paralegal will administer this questionnaire.
At the end of the consultation, your lawyer will decide whether they would like to take your case, as you also decide whether this is the right fit.
#2: Ask The Lawyer About Their Settlement Skills And Strategies
Settlements are a huge part of the personal injury equation.
Did you know that as many as 96% of personal injury cases get settled before even reaching a courthouse?
You need to turn to a seasoned personal injury lawyer in Nashville who also knows how to settle a case strategically.
Have them walk you through some cases that were similar to yours.
For example, let's say you are bitten by a dog on another person's property. Have your lawyer explain exactly how they've settled a similar situation.
Knowing that your lawyer is a skilled negotiator goes a long way toward getting a personal injury settlement.
#3: Steer Clear Of Unethical Lawyers And Ambulance Chasers
You have access to too many quality lawyers to do business with ambulance chasers.
After you get into a car accident, expect your mailbox to fill up with letters from opportunistic personal injury lawyers.
While it's one thing to drum up business, check the ethics of the lawyer. Ensure that they put your value first, rather than just trying to get a cut of your settlement or judgment check.
#4: Learn What You Should Do To Heal
Any quality personal injury lawyer in Nashville will not only handle your legal matters but also stress that you begin healing your injuries now.
Visit your physician and get recommendations and referrals for specialists who can give you physical therapy. In many situations, personal injury law firms have chiropractors that they work with.
Since healing your injuries are the key point in the entire matter, place it high on your priority list and work with a lawyer who does the same.
#5: Shop For Affordable Contingency Fees
Hiring a quality personal injury lawyer in Nashville is one thing — you need to also be sure you can afford them.
A lawyer that handles personal injury cases won't charge you a dime up front but will take a percentage of the payment. This payment is called a contingency fee.
Each personal injury law firm has their own contingency fee rates, so once you get a free consultation, ask the law firm in detail how much they'll receive in payment.
#6: Make Sure Your Lawyer Understands Your Specific Personal Injuries
Focus on specialties if you want to get the most out of the work a personal injury lawyer in Nashville offers.
First of all, only do business with those who strictly practice personal injury, rather than general law. Focusing on the specialty increases your chances of getting access to a lawyer that is able to work for you.
Taking this a step further, look for personal injury law firms that have specialties — to include dog bite litigation, car accidents, medical malpractice and wrongful death.
#7: Research Their History And Results
Without question, results are everything when hiring a personal injury lawyer in Nashville.
Rather than just taking the law firm's word for it, ask these lawyers about their success and failure rates with cases. Focus on success and failure both
Focus on success and failure both with in-court litigation and out-of-court settlements.
This criterion will strip away any doubts and let you know you're doing business with a lawyer that has a history of proven success.
In addition to asking for data, speak to people or companies the law firm has represented. By getting these referrals, you'll have the ability to figure out which lawyer you trust the most to handle any personal injury case that you are dealing with.
By getting these referrals, you'll have the ability to figure out which lawyer you trust the most to handle any personal injury case that you are dealing with.
Choose The Right Nashville Personal Injury Lawyer For You
Now that you have a 7-point primer on bringing in a personal injury lawyer in Nashville, you're well on your way toward healing and legal protection.
You have a lot of Bar certified Nashville personal injury lawyers you can speak to, but definitely, take the time to touch base with us when you want a consultation.
Our personal injury law firm is helmed by two legal attorneys who will fight tooth and nail for your legal needs.
Assess your own injury situation, do your research and then contact us when you need a free consultation.