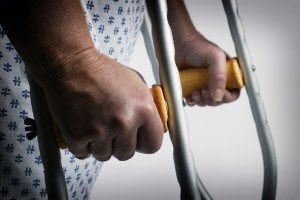 Personal injury lawyers help victims of injuries to procure justice in a court of law, or outside the corridors of justice. It is therefore necessary that a victim finds a good lawyer who will fully represent them and get the best deal out of a bad situation. Personal injuries may be categorized as: physical, diseases, psychological and others. Whatever the case is, the victim deserves to be duly compensated.
Here is an explanation to determine personal injury and how to get the best lawyer in Lebanon, TN:
Injuries sustained after a car accident are common. In some cases, some of the victims succumb to the injuries. Many of those accidents are caused by reckless drivers with a good number driving under the influence of drugs and alcohol. It is therefore quite fair for the culprit to face the law and the victim to get compensation. A good lawyer ensures that those who cause avoidable accidents are well punished.
Aside from the aforementioned car accident, personal injury lawyers in Lebanon help you get justice against your employers. There are those injuries that are sustained at a place of work. They may be due to poor working conditions, failure to put up safety measure, or just pure negligence. If you sustain injury by a machine while operating at work, handling harmful goods, receiving goods, get ill due to exposure to harmful compounds, chemicals, asbestos, or psychological injury because of stress at your place of work.
Personal Injuries are Extensive in Variety
If you happen to slip and fall and get injured, you deserve to be compensated. Medical care givers may also cause you bodily harm and injuries while giving treatment. Criminals who invade and beat up people may also leave you with injuries. When children go through the ordeal of abuse, they may be physically and psychologically tormented.
The decision to pursue a case lies primarily on the victim. It is however important to seek justice under the stipulated law. To begin the process, you as the victim should report the injuries to the authorities. This helps for investigations to the matter to begin. Most importantly it is important that you seek medical help and treatment. A doctor report is paramount. Keeping the doctor informed about your intentions is equally important.
Insurance companies should be made aware if it is a case of car accident. They are the ones mandated with compensation, and should be made aware soonest possible. All available evidence of your injuries and all the evidence should be sealed and taken into account. It is advisable that you report the matter of accident and injuries while you can still remember everything.
Compensation For Personal Injury Should Not Be Debated
All you need is a good lawyer who will take the suitable channel to get your claims. Some of the channels available are taking legal action against the victim in a civil court or using a claim assessor. If the injuries are related to crime incidences, then your lawyer can advise that you get your claim compensation through special government injuries compensation authorities.
If you belong to a trade union or other recognized organizations, your case can be taken by some association. Always take the ones that is law society's personal injury accredited scheme. Most importantly, work on the modernity of paying the lawyer. A good lawyer should help you get full compensation. They should be inclusive of general damages, and special damages.